Musical Tickets On Sale!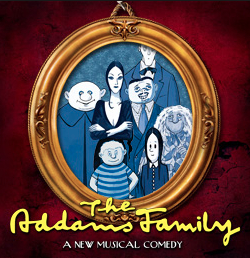 Advance tickets for the 2019 musical, The Addams Family, will be on sale starting at 3:30 p.m. TODAY (April 17) at the following locations:
Bruning State Bank and First State Bank
Advance Ticket Prices are $12 for Adults and $8 for Students/Children
*Tickets will not be available for purchase in high school front office.
*Tickets will be available at the door for the following prices: $15 for Adults and $10 for Students/Children.
Don't miss out on your chance to see this amazing show!
If you need additional assistance in purchasing your tickets, please let Mrs. Brock know (ashley.brock@dusters.org).