Holdrege High School Chapter of the National Honor Society Inducts New Members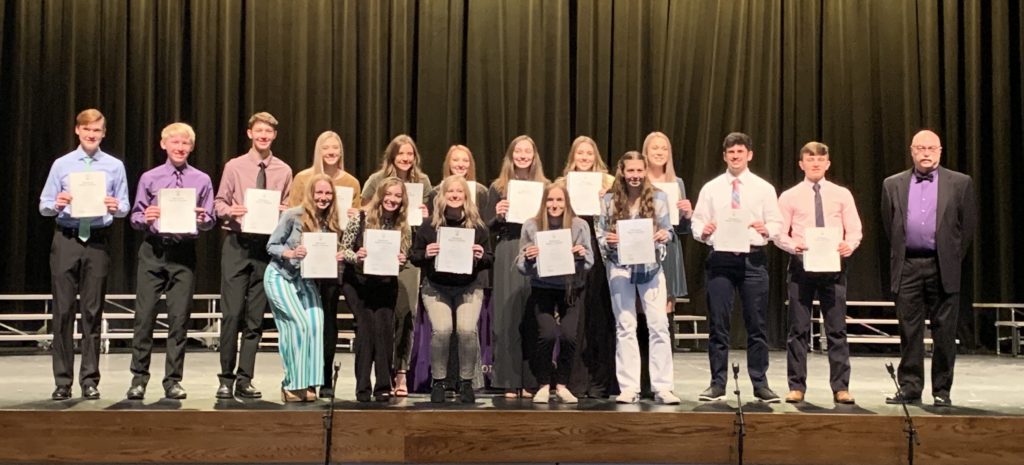 New members inducted into the Holdrege High School chapter of the National Honor Society on December 9, 2020.  These seventeen new members were selected from twenty-nine students with a minimum of 3.50 grade point average. Members were selected based on their demonstration of leadership, service, and character as rated by the high school faculty.
Front Row:  McCartney Elliott , Grace Maloley, Kinsey Urbom, Camryn Potter, Faith Raburn.
Back Row:  Aaron Sturtevant, Hayden Wiese, Kade Komenda, Brooklyn Berney, Megan Belgum, Lillie Reed, Ella Roach, Mallory Pfeifer, McKenna Ortgiesen, Maxwell Hunter, Jeremiah Johnson. Not Pictured: Delaney Ham.