Let's Meet Mr. Lyons
by Mary Schneider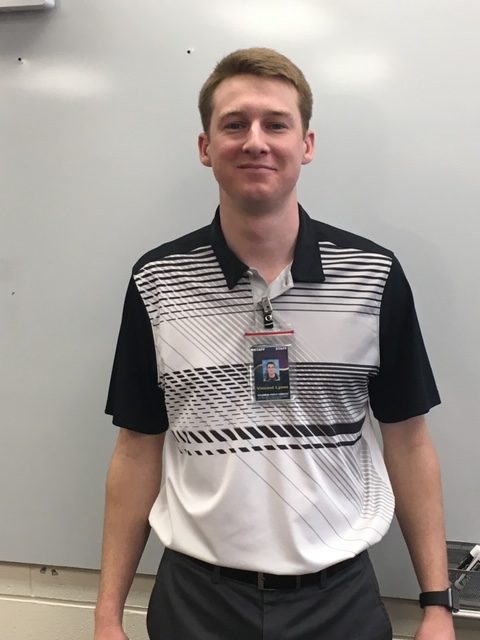 Mr. Lyons has been Mrs. Schneider's student teacher for quarter 3. He was recently interviewed about his experience.
1. Where are you originally from? I am from McCook, NE, and I graduated high school in 2014. (We tried not to hold it against him that he was a Bison;))
2. Why did you decide to become a teacher? I really enjoy working with kids.
3. What are your areas of endorsement? I have a K-6 elementary endorsement as well as a 5-9 math endorsement.
4. What has been most challenging? Learning how to motivate some students has been a work in progress.
5. What has been the best part of student teaching? Building relationships with the students has been a blast, as well as with the staff. 
6. Why did you decide to student teach at HMS? The Holdrege School District was a smaller setting and it was similar to my hometown district.
7. What have you appreciated about HMS? Oh my gosh, the staff. Everyone is so personable and helpful.
8. What will you miss about the 6th graders? I will miss their ability to have fun and joke around at appropriate times.
9. Where will you go next? My next experience will be with Mrs. Fischer at the elementary. I will be working with 2nd graders; I am both nervous and very excited.
We wish Mr. Lyons the best of luck in his second grade experience and his future. We have really enjoyed having him this quarter at HMS!