Local Banks Support Money Management Program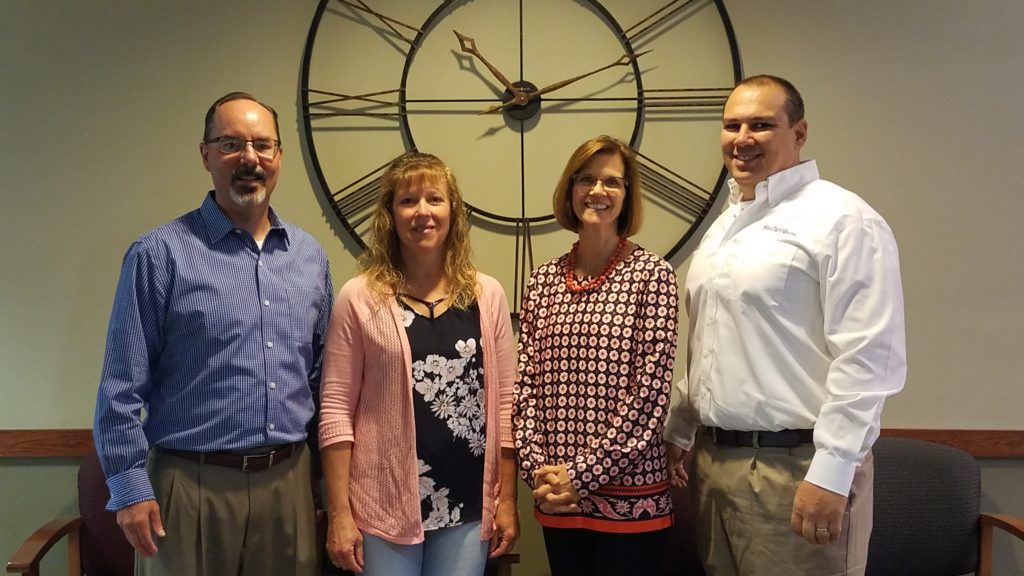 Kyle Anderson from Bruning State Bank, Laurie Hill from First State Bank and Marc Lamon from First Tier Bank along with Great Western Bank have contributed the funds to purchase curriculum that is used in Steph Fuehrer's middle school money management program. The curriculum is called Foundations in Financial Literacy by Dave Ramsey. The curriculum consists of student text books, a video series, and practice activities. The students complete chapters 1-3 as 7th graders and will finish chapters 4-6 as 8th graders.
Mrs. Fuehrer also uses some of her own hands on activities to give students a chance to practice the concepts learned in the Ramsey curriculum.