Patriotic Music Program
by Ashley Brock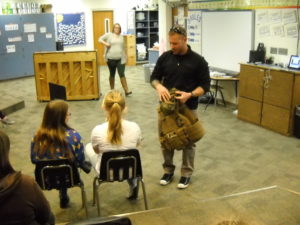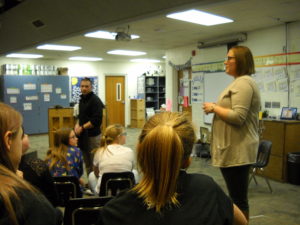 The 5th and 6th Grade students at Holdrege Middle School are currently working on a music program titled, "American Heroes".  This program is about the history of our country and patriotism.  Today, the 6th grade students got to hear from US Marine Chris Hellerich, Mrs. Brock's brother, about his military experience, why he joined the military, and how to be a strong, honest individual.  He shared many stories with us and talked about having strong commitment to your goals, standing up for what is right, and building a good reputation by helping others.  He also talked about why it is so important to do things for the right reasons and not expect rewards for doing the right thing.  It was great to hear his story!
We are so excited to have him as a VIP member of our audience at our 5th and 6th grade music program on 
Thursday March 15th at 7:00pm

 at the Tassel!